Group – Rabbits
For todays session you will need:
Toys/items:
A cushion for your head
Baton / ring
Small toy / bells to hold
Bubbles
mirror
Furniture / Equipment:
A stool or bench you can sit on with your feet flat on the floor
Walking equipment
Furniture you can stand at (ie sofa…)
Mat to roll / crawl on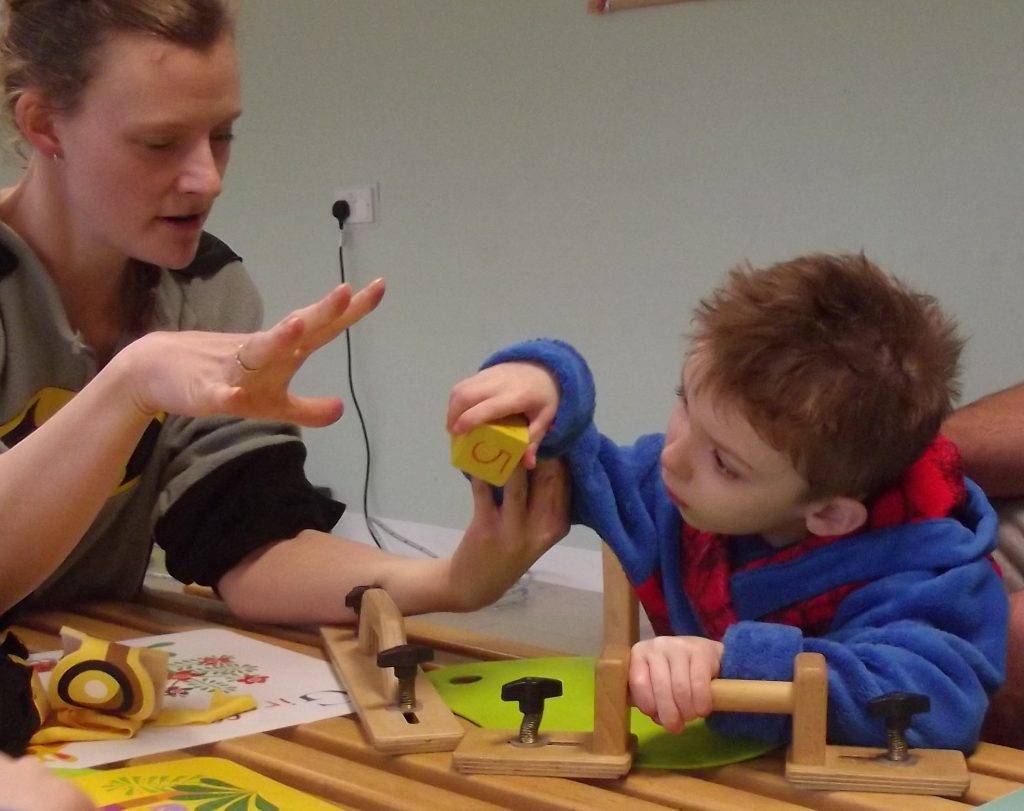 To expand on this session at home:
Practice your 4 point kneeling and high kneeling playing with your toys or during a range of games – maybe skittles, bubbles or throwing water balloons!
Practice standing up from your stool – remember to bring your feet flat under you and lean forwards to push up into standing.
Remember to use yur active transferring skills each time you change position during play! Lie to sit, sit to lie, rolling, kneeling, high kneeling to stand.