CE Awareness week 2018 – 12- 16 March
Let's all move together for CE….
This years Conductive Education awareness week challenge is to see how many times children and adults across the UK can cover the distance between Nottingham SFP (who are hosting this years CE conference) and Budapest Peto Institute.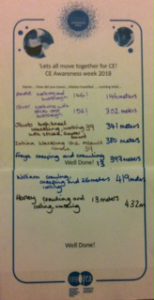 Conductive Ed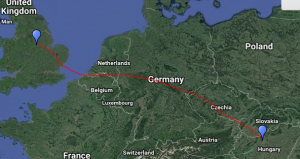 ucation was developed in Budapest in the 1940's by András Petö and was brought over to the UK in the late 1980's as part of the Birmingham Project following demands by parents and the support of the media. 30 years ago families across the UK were travelling over 1200 miles to Budapest to access the Peto Institute and Conductive Education for their children and managed to get its method brought back to the UK supporting and offering hope to future generations of children and adults with neurological movement disorders.
Lets see how far we can go! During CE Awareness week 2018 our children will be taking part in walking, crawling, rolling activities to see how far we can move!
Our total so far… 432 Meters!